Lesezeit:
5
Minuten
If you have decided to take a small stub tiger with you, then the question of a beautiful cat name arises. So what is the name of her or him? I have researched some popular cat names in this post, and I hope that this will help some new cat owners. The lists are of course not complete and if you need more suggestions you can also buy the book from the veterinarian Ingo Diegel. At the latest then you will definitely find what you are looking for.
If you buy a velvet paw from the breeder
If you have chosen a special breed, like Maine Coon or British Shorthair then the little fur-noses already get a name from the breeder. This name depends on how many litter of the cat mother it was. On the first litter all kittens get a name with A, because it was the A-litter, on the second litter then B etc. As new cat parents, you are of course not bound by this name. This naming is more important for the breeder than proof. With a serious breeder you always get the pedigree of your new family member and proof that the kittens have no hereditary diseases.
Cat names in older cats or cats from the shelter
If you give a cat from the shelter a new home, the animals usually already have a name. Except maybe if it's still very young cats that were delivered as a complete litter in the shelter.
If you don't like the name of the new roommate, you can also try it with a new name. In most cases, the fur-noses will get used to it. A little bribery with treats helps. You can also practice the new name very well with a clicker training, that usually works very well and the cats like to join in.
Cat names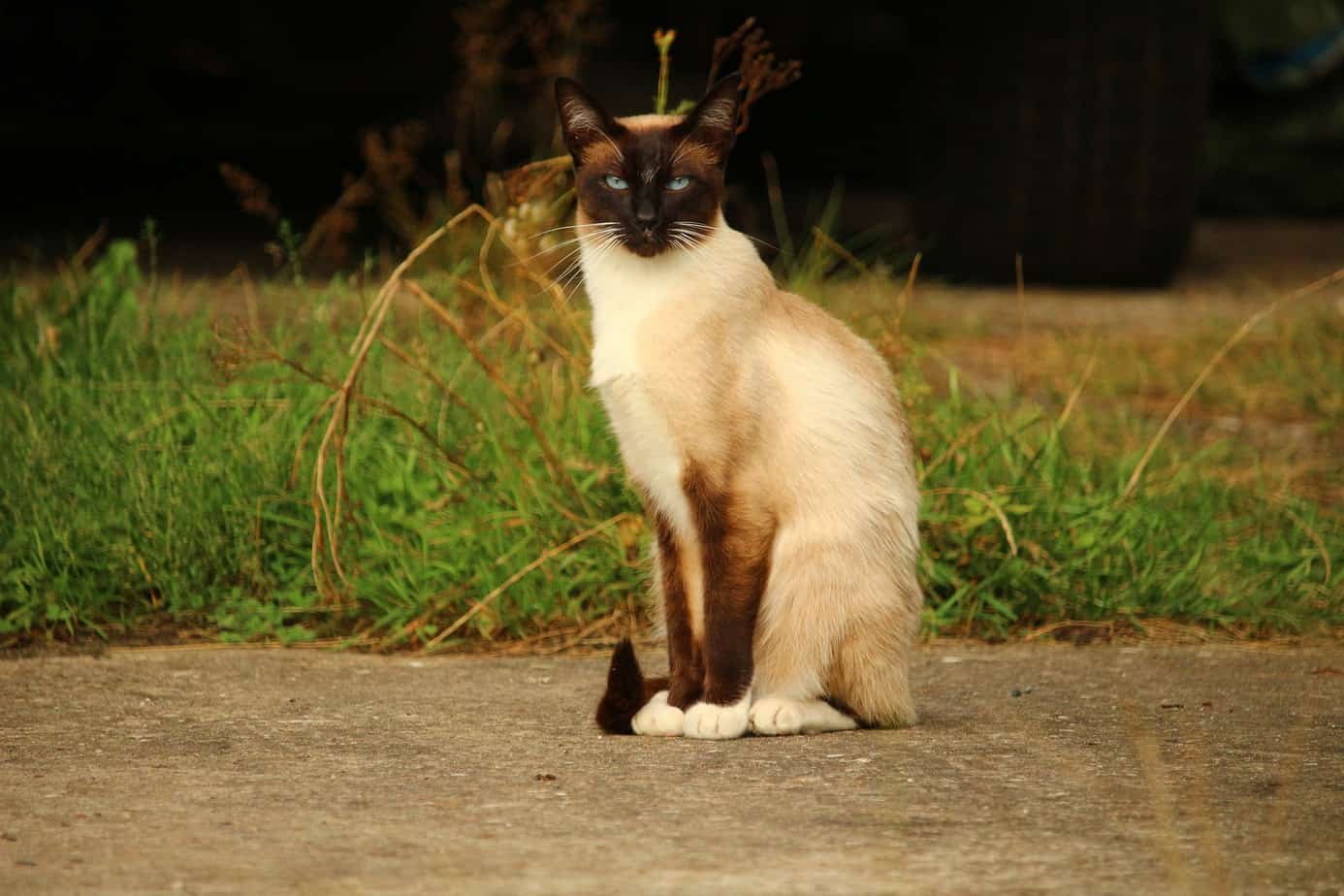 A
Aimée
Aisha
Akira
Alina
Alisha
Amalia
Arabella
Asina
Aurelia
Aurora
B
Babette
Babsi
Bagira
Bambi
Beauty
Bella
Belle
Berta
Bibi
Bijou
Blanca
Bonita
Bonnie
C
Camilla
Cassy
Celine
Chane
Cher
Chérie
Chica
Cilia
Cindy
Clara
Comtessa
Cookie
Cosi
Crystal
D
Daggy
Daisy
Dalia
Darling
Diana
Diamond
Dina
Diva
Dolly
Donna
Dunja
E
Eileen
Elfie
Eliza
Ellie
Elsie
Emmi
Esmeralda
Estella
Eva
F
Fabia
Fanny
Fay
Fee
Felicitas
Fenja
Finja
Fiona
Fleur
Florentina
Funny
G
Geisha
Gigi
Gina
Gipsy
Goldie
Graziella
Greta
Gucci
H
Hanna
Happy
Harmony
Hazelnut
Helena
Hermina
Hillary
Honey
Holly
I
Ida
Ina
Indira
Isi
Isabel
Isabella
Isolde
Ivi
J
Jade
Jamila
Jana
Jenny
Jodie
Josi
Joy
Juno
K
Kaira
Kara
Kalinka
Käthe
Kelly
Kerry
Kiara
Kira
Kiki
Kimmi
Kitty
Cleopatra
L
Lady
Lara
Larissa
Leilah
Lia
Lisa
Lina
Liberty
Lilly
Lima
Livia
Lizzy
Lolita
Lulu
Lucy
Luna
M
Madonna
Marisol
Mariella
Marusha
Maya
Marylin
Marylou
Mausi
Melody
Mia
Miezi
Mimi
Minnie
Miss Marple
Momo
Mona Lisa
Moneypenny
Muffin
Mylady
N
Nala
Nancy
Naomi
Nelli
Nena
Nikita
Nini
Nora
O
Odessa
Olivia
Ona
Olympia
Orchid
P
Patsy
Patty
Paula
Pearl
Penny
Pepita
Pia
Polly
Princess
Dots
Q
R
Sally
Saphira
Sara
Snow white
Shakira
Shirley
Sissi
Snowy
Asterisk
Sunny
Sweety
S
Sally
Saphira
Sara
Snow white
Shakira
Shirley
Sissi
Snowy
Asterisk
Sunny
Sweety
T
Tabby
Tammi
Tessie
Tiffany
Tigerlilly
Tiny
Tipsy
Trixie
Trudie
U
Undine
Urania
Uschi
Utopia
V
Valentina
Valerie
Vamp
Vanilla
Vicky
Viola
Violet
W
Wanda
Wendy
Whitney
Wilmer
Wuschi
X
Y
Z
Hangover names
A
Akita
Alegro
Adonis
Angelo
Anton
Apollo
B
Bacardi
Bärli
Baghira
Bailey
Balu
Balou
Barney
Beluga
Benji
Benni
Blacky
Burrito
C
Carlo
Carlos
Caspar
Charly
Chili
Cookie
Cooper
Cosimo
D
Dino
Domino
Django
Diego
Donald
Dusty
E
F
Felix
Ferris
Figaro
Filou
Findus
G
Garfield
Gizmo
Goldie
Gonzo
Goofy
Grizzly
H
I
J
Jacco
Jack
Jakob
Jamba
Jari
Janus
Jasper
Joey
Joker
Jonny
Jupiter
K
L
Leandro
Leo
Lino
Lordi
Louis
Lucifer
Lucky
M
Mailo
Max
Merlin
Mickey
Mikesch
Million
Mogli
Monkey
Monty
Moritz
Mufasa
Muffin
Murphy
Marble
N
Nando
Naurie
Nero
Nelson
Niko
Neo
O
P
Panther
Pablo
Panda
Pavo
Pepper
Percy
Pepino
Picasso
Pillow
Pino
Q
Quasti
Quincy
Quinn
Quito
R
Rambo
Rasco
Rocky
Romeo
Ronny
Rufus
S
Sammy
Samson
Shorty
Siggy
Simba
Skadi
Smartie
Smiley
Smokey
Snowy
Speedy
T
Tapso
Taquito
Tassilo
Teddy
Theo
Tiger
Tiko
Tom
Tommy
Toulouse
Turbo
U
V
W
Weasly
Wesley
Whiskers
Whiskey
Willow
Willy
Wilson
Winnetou
Woody
X
Y
Yacko
Yeti
Yoli
Yoshi
Yoda
Yuri
Z