Lesezeit:
4
Minuten
Why another BSH cat? Actually we just wanted to buy another cat as a company for our old cat Emil. That was our plan. But first it is different and secondly than you think.
Our grandpa Emil didn't like what we thought was a good idea. He has accepted Josie as a new family member, but love did not come up with him. Josie's attempts to approach him or play with him were repelled by Emil and Josie was snarled or snared.
When Josie got even bigger, Emil fended off her attempts to approach even more robustly. There was also a slap behind the ears. Every now and then they have also chased themselves playfully. What was a game for Josie was for Emil Hunting and when he caught her, there was already a bite in the butt. There were no injuries, but we realized it wasn't working that way. We suspect that Emil is simply overwhelmed with the little lively cat girl.
The solution to another BSH cat
The solution to the problem was actually quite simple and logical. We needed a playmate for Josie. It was just noticeable that Josie wasn't happy with the situation. She always seemed sad when she was rejected by Emil. This made her very affectionate towards us, which was cute, but of course we couldn't replace her with a kitten friend.
Since we still have good contact with Josie's breeder, we also got the news that Josie's mom is expecting new BSH cat babies. It was easy for us to take in another small BSH cat. We know the breeder and Josie is such a lovely cat that we can do nothing wrong with this breeder to take another cat. It was even the case that the deck-cat was the same as with the throw of Josie.
Luna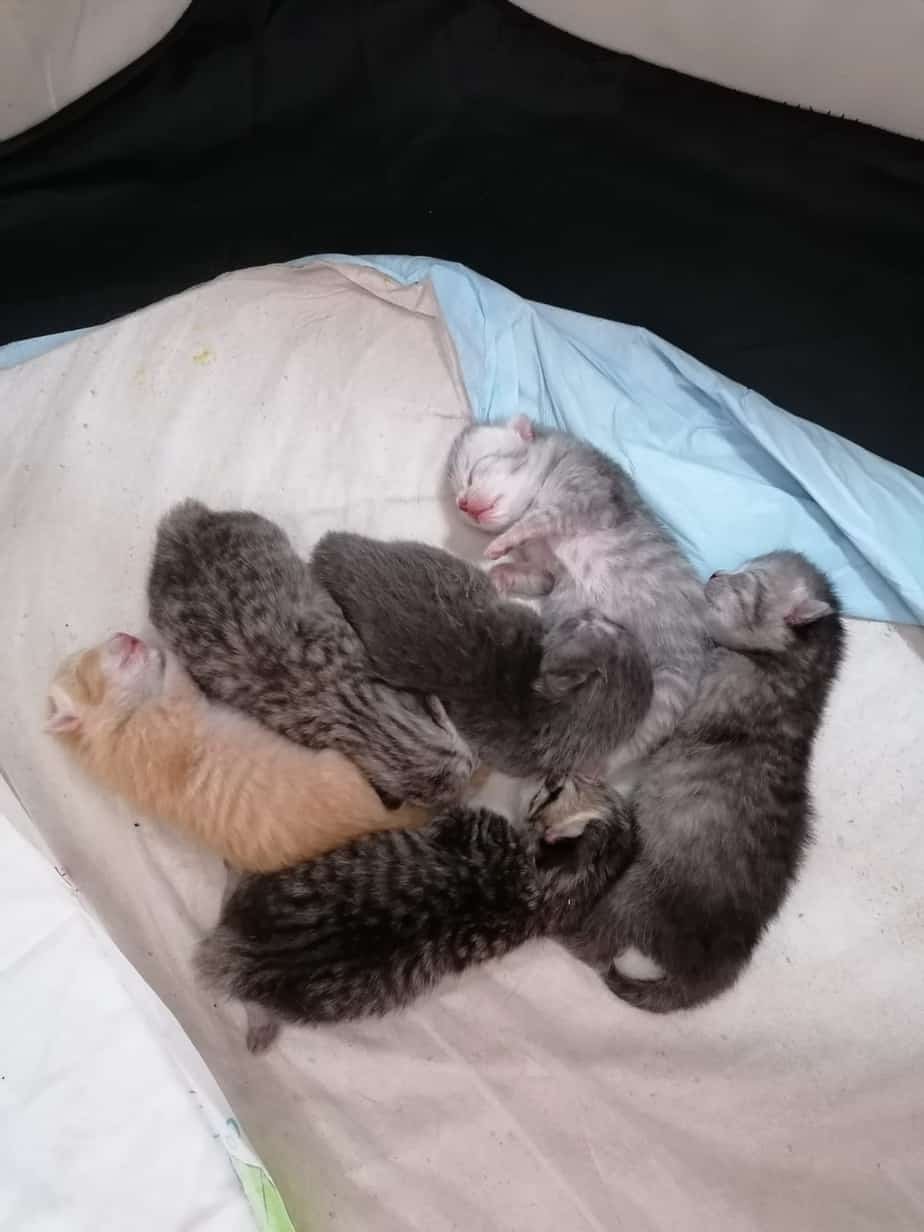 Luna was born with five other little kittens on 28.6.2020. Since our Josie is dark from her fur color as Black Smoke, we wanted a cat girl with a bright color. And we were actually lucky. The litter was attended by a little cat girl with the fur color Silver shaded. So she fits perfectly with Josie. Hence the name Luna, after the moon.
As with Josie, we had to wait after 12 weeks before we would get Luna. But after six weeks we were able to visit Luna. And we were very excited about her. Little cats are all sweet and Luna of course too. After another six weeks we were finally able to pick her up.
Josie and Luna
We had high hopes that the merger between Josie and Luna would work well. First of all, it is both girls of the same race and actually even sisters since both the mother and the father were the same as with Josie.
As you can see in the video, our hopes were far exceeded. The two got along immediately and Josie was out of the house for days over little Luna. In the beginning, Josie even developed something like mother feelings for Luna. She has been cleaning Luna all the time and Luna has even been looking for milk from Josie.
With the growth of Luna, the close relationship between the two has not changed. They're cleaning each other now and playing. And they are now also bellowing, as they know it from small cats. And they also cuddle a lot with each other.
Conclusion
We are very happy that it works so well with Josie and Luna. Josie, too, now seems very happy. The two are a dream couple, as we wished. And of course Emil also has some of it, he is no longer bothered by the two, except for a short greeting, and is therefore very relaxed again.